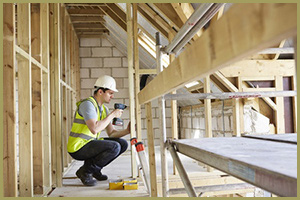 McCambridge Brothers Construction Company has been in the business of rough-in construction since 1977. Our company has developed into one of the largest commercial framing companies working nationwide.
It started with two brothers, Jim and Pat, and has grown to include another brother, Mike, and many other employees throughout the years. The company is based on the three brothers along with the assistance of key employees in the field and the office. Since the initial inception of the company by the two brothers, MBC has grown to incorporate many other members of the family in different areas of the company, in hopes that the next generation will carry the company forward in the future.
MBC has continued to grow throughout the past 10 years and have added both full-time project managers assigned to each project, as well as a full time estimating department. When you factor in our well experienced framing foreman, MBC has the ability to complete any project of any size.